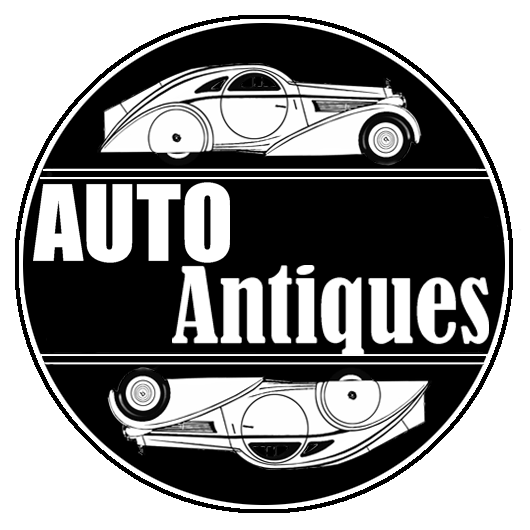 Auto Antiques (the home of Old Cars & Adirondack Motorbooks - the northeast's only source of old car books, ads, models, signs & magazines) is located at 610 East Main Street (NY Route 31 at NY Route 21), Palmyra, NY 14522 which is located directly across the street from Breen's Market and Rite Aid. Palmyra is a historic Erie Canal village located on NY Route 31 between Syracuse and Rochester. Palmyra is situated 25 miles southeast of Rochester, 8 miles north of NYS Thruway exit #43 and 70 miles west of Syracuse.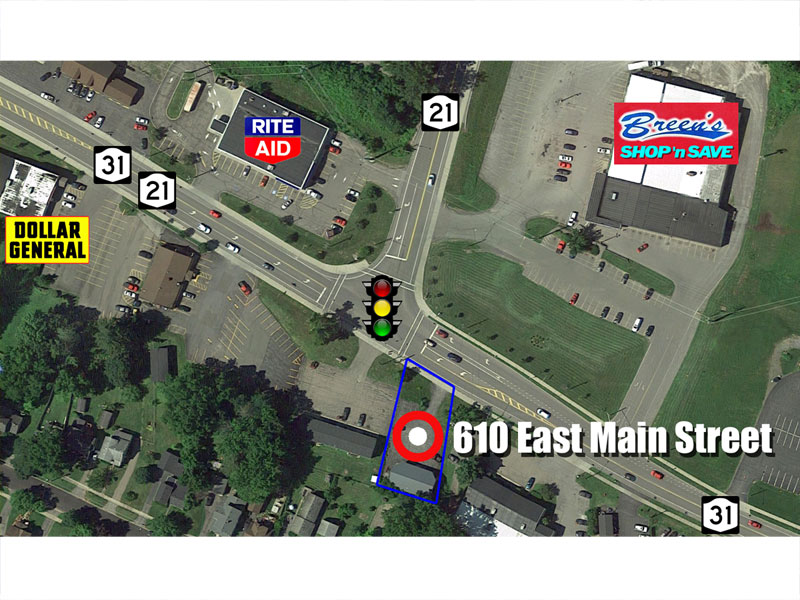 Hours are:
Friday, Saturday and Sunday 12:00 - 6:00
Monday, Tuesday, Wednesday and Thursday by chance or appointment (call 315.502.0188)

If you're traveling from out of town, please call 315.502.0188 a day or two in advance to make sure I'll be there when you arrive.

If you've visiting Central or Western New York anytime soon please stop by AUTO ANTIQUES, our retail store located at 610 East Main Street (Route 31 at Route 21), Palmyra, NY 14522. Click here for pictures of our inventory. We have a large selection (5,000+) of new, rare & out of print automotive books as well as a substantial (50,000+) collection of automotive-related magazines, sales brochures and advertisements and the Northeast US's largest (3,000+) selection of collectible 1:43, 1:24 & 1:18 scale die-cast trucks and automobiles.

Click here for pictures of the store stock and interior.

Several years ago we were featured on an episode of Mohawk Valley Living, a weekly television program broadcast on NBC affiliate WKTV. The video is also available for viewing on YouTube (fast forward to 15 minutes) CLICK HERE TO WATCH

Old Cars, Antique Autos, Model Cars, Automotive Books, Car Books, Posters, Scale Models, Diecast, Collector Cars

Old Cars, Antique Autos, Model Cars, Automotive Books, Car Books, Posters, Auto History, Muscle Cars, Automobile Books, Auto Books, History, Collector Cars, Manuals


© 1998-2018 Auto Antiques dba Adirondack Motorbooks & Collectibles LLC|Disclaimer|ICRA Content Rating|Map|Contact |Press Release|Pictures|Privacy|Cole Springer Experience|a coachbuilt.com affiliate



automotive books, car books, automobile books, auto books, dvds, movies, books, new books, used books, collector car books, auto, manuals, repair manuals, automotive, how-to, automobile, car, cars, truck, trucks, suv, suvs, sportscars, muscle cars, auto racing, car racing, car magazines, automotive magazines, motorsports, publications, car manufacturers, automotive manufacturers, enthusiasts, electric vehicle, alternate fuel, lowriders, new car sales, used car sales, car dealers, car deals, automotive information, vintage cars, antique cars, collector cars, car buffs, tuners, military vehicles, oldtimers, Auto Posters, Automobile Posters, Automotive Prints - Ferrari Posters, NASCAR Posters, Grand Prix Posters, Formula 1 Posters, Vintage Posters, Monaco, Classic Car Posters, Sportscar Posters, Racing Car Posters.